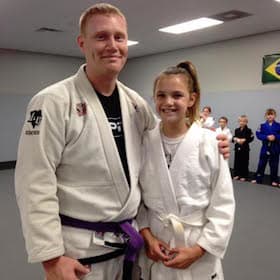 The changes I've seen in my daughter since enrolling her in BJJ are amazing! RYSE staff focus on character as well as technique. This shines through these kids. Class act staff and kids all the way!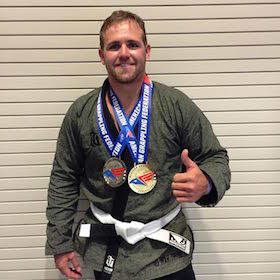 Mike is very hands on and very attentive. Everyone should go and check out the awesome facility that he has down there. I'm loving it!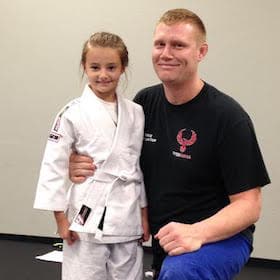 We love what we see going on in our daughter after joining RYSE. She strives now to be respectful and her selfconfidence is growing each day. We are so happy we have found a program where she fits. Nothing else in the past has seemed to trigger her to give it her all and we are seeing sides of her we've never seen before. Thank you for teaching not only the skill, but how to be a better person as well!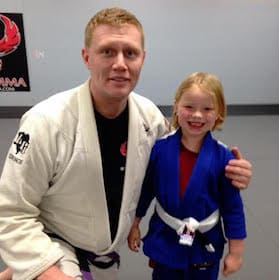 I cannot say enough good things about the RYSE kids program. The kids learn important virtues from a staff who truly cares. They gain strength, stamina and the skills they need to protect themselves. Coach Mike's interaction with the children is remarkable!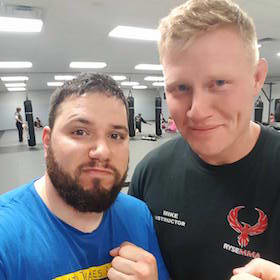 It's an informative learning environment with world class instruction! I love the attention to details in every class. The schedule is flexible and easy to meet my needs.
Love the class, nice friendly atmosphere. Would highly recommend coming here to everyone!
Loving kickboxing.. best work out ever!
Awesome facility, awesome instructors! Inspirational!
I look forward to every session. Great group of instructors.
I love all the classes. I got in great shape working out there.
Awesome!!!!! Love the class, all the girls and Mike & Shannon! Everybody is so fun to work out with and you actually sweat your butt off!
I joined at the beginning of January not knowing what to anticipate and was scared to death!! I'm now down 29 lbs, have gained an awesome group of supportive ladies, and am seriously addicted! Mike really brings it, and you never leave without an ultimate amount of self confidence and satisfaction in your workout! Awesome place! Highly recommend to anyone looking to shed baby weight or just tone up.v
Loved the kickboxing class!!! What a great way to workout.
Love the kickboxing class!
This is my most favorite place!! It provides great training!!